F

riday, I am going to Louisiana to pick up my sister,

Candy

and her cat. She is coming to stay with us about a week for a long over due visit. Her utilities are all off. She has been

staying

with her son and his wife,
but I think she

needs

a

break

from them.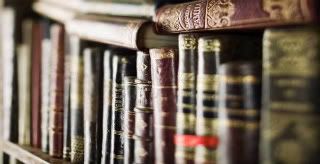 I

am

excited

that we can

catch up

on all that

sisterly

stuff and she wants to help me with my books. I still have lots of

books

to

unpack

and some of them I want to give away. Right now I am reading

"The Shack"

by William Paul Young. I am about half way through and it is a sad but a very

touching story

. I would love to hear your thoughts on it. If you have read it please leave a comment about it. Most of my church friends are reading it right now.





I

went with

Hubs

to move our travel trailer, you know the one he has been living in for the

last year

. So it is now in our back yard. Now I have to clean it up.

Candy

will sleep in it at night because she is a

night owl

and smokes a pipe. That way she can visit and when she needs her

down time

, she can have it. She is a hermit and so use to living by herself. So I

understand

and hope that she will be comfy. It is so hard to see her with nothing right now. The

one thing

I know is that

she is a survivor

and this won't last forever.