This is week 53 of the Saturday Wordzzle challenge.
Views from Raven's Nest
Anyone new to the process can refer back Raven's blog to find out how it works. Hope you all had better luck than I did as we start the 2Nd year of Saturday Wordzzle challenges.
The writing challenge is for the participating writers to use all the words that Raven has chosen in an intelligent, coherent paragraph. Some days the words are really difficult to use, but there in lies the challenge.
This Week's Ten Word Challenge will be:
chopping block, reading list, bangles, oracle, plan, fandango, spelling bee, calendar, utilitarian, flower pot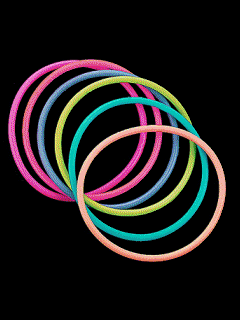 The Flamingo



Dance
Fandango
, the fantastic flamingo, was in a curious spot as he had
bangles
around his neck. He had been in a difficult position before, but never ever like this time. He was literally on the
chopping block
. The
utilitarian
oracle
had a useful
plan,
though it did not help Fandango the fabulous flamingo.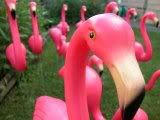 The plan started out as a
spelling bee
, but of course the fearless Fandango thought the oracle meant something else. What was a flamingo to do? There were two options for the participants to choose from. The
reading list
of all the eligible games included the spelling bee, which forgetful Fandango decided to participate in and the ring toss.
Looking at the
calender
, the forgetful Fandango forgot the dates and missed the spelling bee. Instead, he showed up at the
flower pot
show illustrating the paintings of pink flamingos and floral designs with beautiful pink feathers.
Fretfully, Fandango was able to save the day! He quickly stalked off to another wonderful game of ring toss. With a neck as long and as limber as Fandango's, he was sure to win many rings. He held his neck just right and undulated back and forth and up and down to catch the rings. Someone said he did the flamingo dance to catch all the rings. In his efforts to save the day, the oracle forgave the fantastic, fabulous, fearless, frightful Fandango, the flamingo.
Mini Challenge:
Siberia, citrus fruit, roofer, shamrock, twinkle twinkle little star
The roofer with the shamrock from Siberia ate citrus fruit as he sang "Twinkle, twinkle little star."
Megga Word Challenge:
The
reading list
was presented to the
choping block
by the
oracle
wearing
bangles
and singing "
Twinkle, twinkle little star"
in order to
plan
the
fandango
spelling bee
before the first
utiliatarian
month, so the
roofer
could complete the work, and begin the
flower pot
calender
which had a
shamrock
for the month of March, a picture of
Siberia
for the winter months and
citrus fruit
for the summer months. The flower pot calender made the list just in time and it was not cut from the reading list.
You
must
scroll
a long way
down
to find the
comment
area.
Sorry,
I am not sure
what
I did for this to happen?
Any help is appreciated.