This is week 65 of the Saturday Wordzzle challenge. Anyone new to the process can refer back
here
to find out how it works. I would like to thank Raven for hosting this weekly writing challenge.
Please go to her site and read some wonderful stories.
This week's ten word challenge will be: parasite, meals on wheels, crows, it's my fault, everything but the kitchen sink, on sale, patriotism, the love of my life, library card, common sense And for the mini: blackmail, California, stethoscope, postage, crank
Remember Nathan, that homeless man I told you about week before last? "So what's he up to now?" He had started that homeless motel for folks in need of shelter. Now he has organized a
meals on wheels
using the folks in the shelter to help cook and deliver the meals. There was just one little problem, one of the folks was so bad off that he had
parasites
from eating things like garbage and even a black
crows
. You would be surprised what hungry people will eat.
I feel like
it's all my fault
because I did not think to have him checked out by the local Doc.The man was so hungry that he put
everything but the kitchen sink
on his plate. Now that the Doc had taken care of him, he was doing so much better. He had a
library card
and used his
common sense
when buying things
on sale
.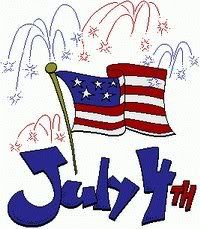 Nathan had met Sarah Jane working at meals on wheels. They hit it off so well that invited her to the fourth of July celebration. He wanted to show her his
patriotism
because she had become the
love of his life
and brought him so much joy.
Here is my mini challenge
The doctor had been illegally practicing medicine for nine years. One day he
received

a
blackmail
letter with an American flag
postage
stamp on it. Inside the letter was a picture of a
stethoscope
and a note that said "I know what you did."
If you do not stop
practicing
medicine, I will contact the
California
State Board of Medicine and turn you in for illegally prescribing Speed or more commonly known as "
Crank
" to young drug
addicts
.