My two new palm trees...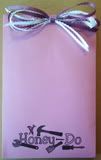 This weekend my husband has worked so hard to finish all those
honey do
projects that I have been on him about for months. I don't know where he is, but I think aliens took him off because I did not even ask him to do any of those projects. I am thinking to myself that from now on I should NOT nag.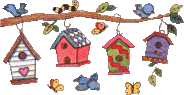 Saturday morning Hubs moved the leftover deck material to down by the storage building, dug a hole for the bird condo, moved the old stairs from the back door and finished planting 2 pallets of grass. I am exhausted just writing this.
We went to lunch and ate Chinese food Saturday, then to Home Depot, then to the dreaded wally world that makes me so insane. History was made in that we used just one basket. When sister and I go we have two carts. Maybe that is why he doesn't like to shop with us.

Today we went to another small town to Lowe's and we bought a
c

edar swing
, two beautiful
palm trees
, pots to plant them in and stakes for the garden. He came home and went right to work planting those palms. Now he is staking the garden. He is a work horse. Everyday he works like this. After running the brush hog, now he is burning.
Whew!!!
Besides he really loves it.
Not me though...I have been under the weather and I am so tired that I can hardly walk. So that is about it for me today. I am thankful for all the things Hubs does for me.
I'll catch up with you later. Right now I am going to make some coffee and try to make myself feel better.

Peace and Love,
Pam