Welcome to WBLOG TV
The place where unbloggable news happens and sources are never a secret. You are the creator, producer, writer and news anchor of the WBLOG nightly news. It is your job to deliver the news in your own style from your own blog.
And oh, you get to make up the news! Here's your assignment:
1. The Weather Channel: Give me your personality forecast. Are you sunny, wet, windy, or cloudy? Why?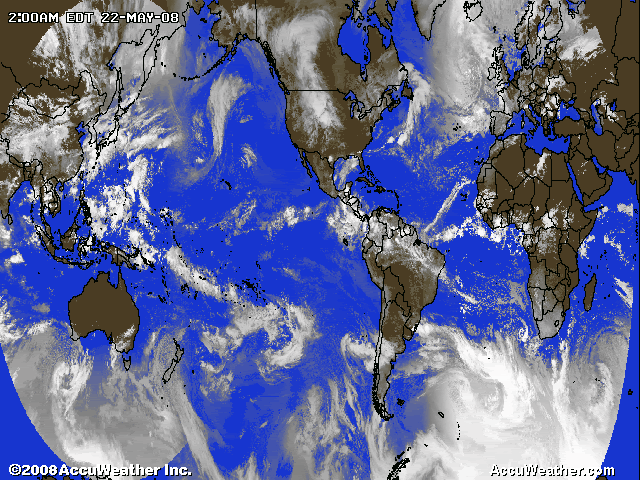 Well, first let me tell you that I have my own weather system! Yep, it can go from hot and humid to cold and clamey and at the speed of lightening in less that 60 seconds. Whew, I'm tired just thinking about it.

I told you it was a really big system...

2. The News Channel: What is the breaking news story of the day in your world?
The biggest news on the home front is that I lost two pounds. I just can't figure out why I keep loosing and gaining the same ten pounds.

3. The Economic Channel: How are things on the economic front? And more importantly, do you have ideas to save the planet from financial ruin?
The economic front reports all jobs are in tact and we are thankful for that.
Now, if we could just get our president channeling some energy and brain waves instead of talking about his "old lady blue jeans". Oh, Mr. President I need some cupcakes. Really is this newsworthy? Your ratings are slipping...Not to be disrespectful or anything. I am just saying.

This makes Bill look good and at least he came and he went and he garnered the reporters release.
4. The Entertainment Channel: Give us the latest blog celebrity gossip. Dish it!
I know I can find something to gossip about...
Let's see...
mmmmm...
My boss had her hair cut in a new style, or
Wait, I got it....

I am exercising and counting my steps. If I go 10,000 steps in a day, I will loose weight.
OMG...I have how many steps to go? 6,123 steps left.

5. The Sports Channel: Make up a sport, give your team a name and choose five players from the list of names on the Mr. Linky list. What are the rules of the game?
If I don't step it up with some better answers, I may be playing Dundgeon Dodgeball with Dawn.
My sport is blogbelly, which is really just belly dancing that is all jazzed up and you dance with scarves and everything.

My five players are as follows:

Dawn from
Twisted Sister

Thom from
Thoms Place 4 Well Whatever...

Me,Myself and I

Help me I can't stop twirling and I think I am going to be sick...


But at least I can count my steps on my pedometer.

Sorry Thom, but I did not know anyone else to add to my team, but I bet you will be a good sport about it and won't mind wearing the outfit.

6. The Comedy Channel: How will you make us laugh today? Tell us a blunny (that's blog + funny for all you non-blog speakers)
I'm sorry, but that channel does not come in clearly. Besides, I am terrible at telling jokes. Trust me on this one. So Garfield will have to help me out.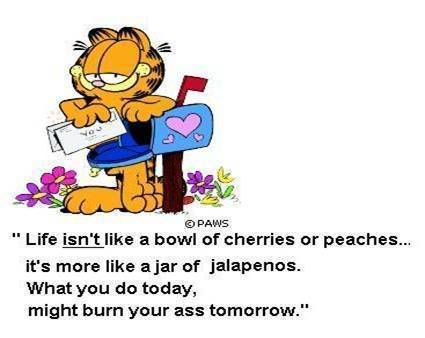 7. The Religious Channel: Make up a blog religion. Tell us why your blog church will save our souls.
The God channel is the only sure source to save souls. He is always available and never looses the connection.

8. (but who's counting?) The Soap Opera Channel: What is the name of your soap opera?
The Blogging Light. It never changes anything and is the same year after year.