Down town Jefferson
People dress in period style and attend balls.
Courtesy of Photobucket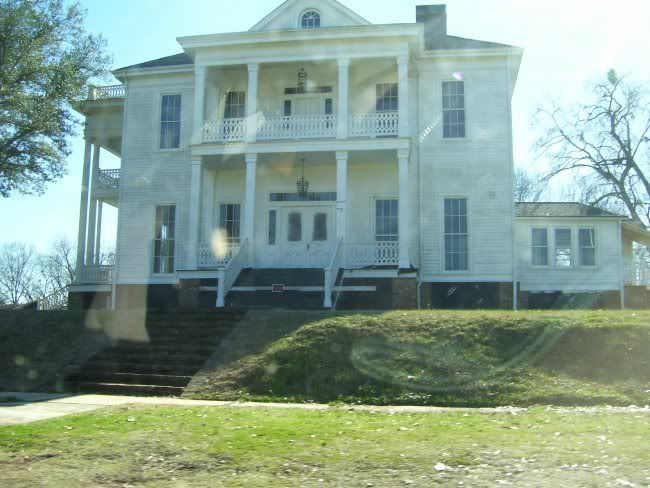 Courtesy of Photobucket
Jefferson, Texas
http://www.jefferson-texas.com/HomeJeffersonTx/tabid/57/Default.aspx
courtesy of Photobucket

Yesterday, I spent the day with one of my dearest friends and her family. I am grafted into this group of awesome women by sheer luck and friendship. My friend and I go back about 25 years or so. I met her when I was trying to get into the floral business. Later, she would work for me at my flower shop. I don't know what I would have done with out her all the years. She lives in my former town and we went to the same church before I moved. She does all the cooking for our church.

She is originally from Jefferson, TX. and I live about 45 minutes from there. We met at one of the bistro's downtown for lunch. I know her family and they are all lovely folks. Her mother, sister, aunt, daughter, daughter's boyfriend and her son all met there. It was hours of laughter and lots of memories revisited. They are as close to me as my own family was before they all died.
Jefferson is a small town of less than 3,000 folks, but it swells to 20,000 during Mardi Gras and at Christmas. There is always something going on in this pretty little town. It was a river town and was a passage way for many ships.
Sissy went back to Louisiana. She had an offer to go to the beach in Florida that she could not turn down and then to New Orleans. I am dog and cat sitting her animals until she returns. Carmen is the Doberman that I gave her and Prissy is her Himalayan cat that is older than dirt.
Keep in mind that Carmen does not know she is really a dog. Ha! Ha! Seriously, no one told her. I didn't have the heart to leave her in the travel cottage with the cat, so Carmen is here in our house. She is sleeping in the extra bedroom in the bed. Seriously... she is. Remember, she does not know that she is a dog. She is a princess.
I am off to get my house in order. Lots of different projects to finish up, not to mention the house work. Argh...Y'all have a great day.