Oops...I pressed the wrong button again. I have now lost my post. Guess I'm having a brain freeze. I am having a time getting my pics to load. I'll be back later.
I'm back and I am going to try to add a picture of this neat little snack mix that I made for the holidays. I found this recipe on Pinterest. You make the Santa hats from caramel flavored bugles, drop into red melted disks, then let dry. Then dip into little beads and add a marshmallow for the hat. To make the rest of the mix add peanuts, pretzels, nuts, craisens, M&M's, rice chex cereal, melted almond bark and mix together and you have this yummy Santa snack mix.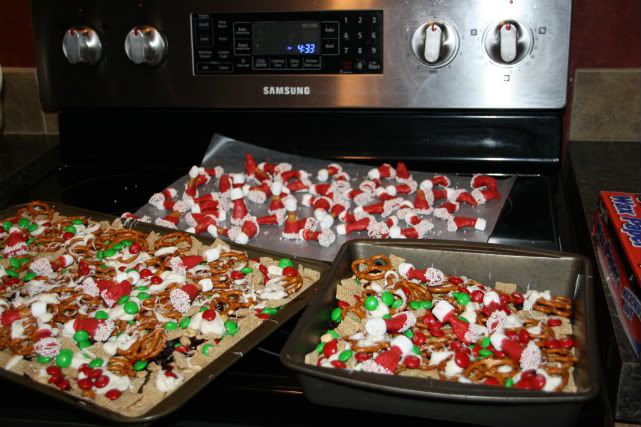 I am excited that the week is here...finally here and I can start chopping, slicing,dicing, cooking and baking. It has been a while since I was this excited about Thanksgiving.