Bubbles make me smile...

Bubbles are magical...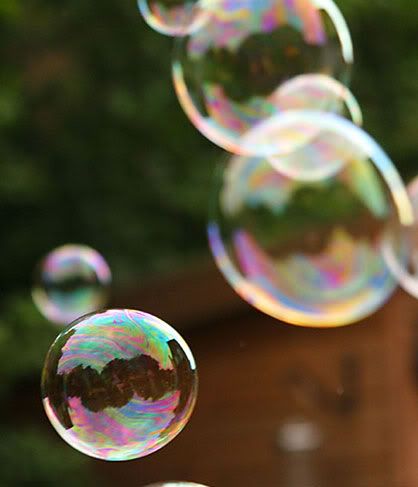 Bubbles are fun!

Why
is it
the simple things of life
that we
loved
as
children,
we let
fall
to the way side of
our youth?
I can't think of any one thing that brought more joy to me as a child than bubbles. So today, I bring you bubbles. There is something so beautiful about them. The way the float and glisten on the air. Giving rise to the wind. I wish they would last forever, but then if they did they would not be special. I am going to buy me some bubbles today. I think it will be good for my inner child.
Please enjoy today!