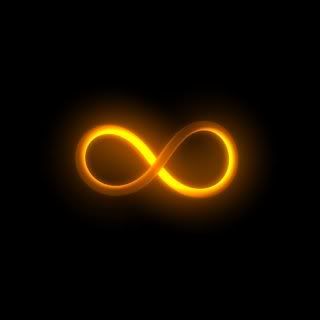 Something wonderful is happening to me. I have this sense of peace deep in my heart that I have never felt before. I know this sounds strange, but I can feel someone praying for me. While I have good and bad days, lately, I am feeling tranquil and complete. I feel whole as a person. I am thankful for the good days...very thankful indeed.
I have been devoting time for myself and healing of my spirit. During my prayers the last few nights, I give thanks to God for all the many blessings in my life, but I sense this newness in myself. Today I am thankful for all that completes me. Thankful for two wonderful sons and a precious DIL and my grand children. I absoutley love being a mother to them. I can not think of anything to compare it with.
I pray for so many folks daily, and rarely do I pray for myself. I give all the glory to God and thanksgiving to those that keep me in prayer. I think of the symbol for infinity and know that forever is how long God loves me. The symbol signifys completeness for me and I hope to become all that I can be.