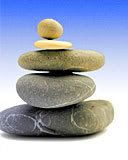 OK, folks...I am giving you a chance to fill in the blanks for me. Are you ready? Here goes...

This year I think Pam should__________________________.

Please take as much space as you need. Please take as much time as you want. Just have fun with what you would like to see me accomplish during this year.

Then I will set my sights on achieving these goals or things you would like to see me do.


It will be fun to see how much I get done in the next year.


Are you ready for some hilarious fun? Go for it. Of course anything too out there I might have to say "I don't think so." Just leave your answer in my comment section. I can't wait to see what you will suggest.