Do you see scrap booking anywhere on this list?
Nope...not any where on the list?
Here is what I have been up to lately...
I have started scrap booking in the last month. It certainly does take a lot of my time away from other things that I really enjoy...like blogging. As if I don't have enough on my plate, I am having a bit of time management problems, to say the least. Something has to give...sorry house work, I will get to you later.
This morning I had a full list of things I should have done and then checked them all off of my list, but did I? Of course not. I stayed in my Jammie's until afternoon because it was cold and I was scrap booking. I spent the better part of my day printing pictures. I did finish one scrapbook of my great niece and nephew. This takes a lot of time folks, or else I am very slow.
Next time I will get my prints from
Wal
-mart, that should save a lot of time and I will try to get dressed before I leave.
These adorable little people are my sister's grand children.
My great-niece and nephew.
I love them dearly.
I guess you can see why I had so much fun printing their photos
and scrap booking them


I did venture out to pick up the dry cleaning, but they forgot to send one pair of pants.
Argh
... I have to return tomorrow. It is about an hour away. I will try to get today's list completed tomorrow.
Now for the good stuff that Santa brought me. A new king bed post and frame. I have not had one since we gave our queen size Queen Ann bed to our oldest son. It goes without saying that I am a little bit excited and grateful. Thank you, Santa for the bed! It will be delivered next week.
You can in vision a beautiful bedroom with a gym in it. Yep! That sure does the trick for me.

Then there is the Total Gym that Santa brought us. Doesn't he know that I have my own personal gym in the suite part of the bedroom. It is half gym with an
Elliptical
, Treadmill, weights, stability ball and all the Cd's one could have on Yoga and exercise. You see why I need more
equipment
? I still think Santa took it to the wrong house. I have tried it. It's OK... The good news is that thankfully, I will never look like Chuck Norris. Not even if I tried.
LOL
!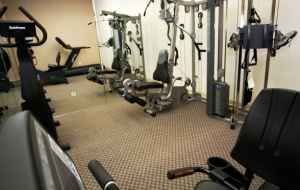 This is the rest of the photos that I need to scrap book. I have made a huge mess and I will have to clean it up before I can start my next book.
There you have it exactly what I have been up to for the last couple of days.
Tomorrow, I work with flowers, so I guess this will be on hold for a while.